Is A Zoo Membership Worthwhile?
July 26, 2013 at 10:35 PM 3 comments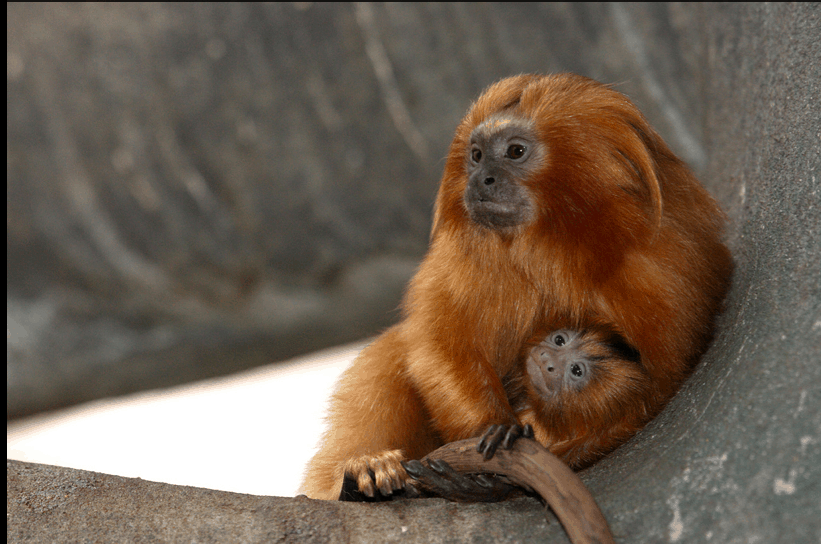 My son's favorite animal (Credit: Mehgan Murphy, Smithsonian's National Zoo)
A few months ago I took my son on his first trip to the zoo. The National Zoo in Washington, DC doesn't charge admission, but it does charge parking fees ranging between $16 and $22 depending on how long you visit the animals.
You can avoid the fees if you park on the street, but most street parking is limited to two hours and as with all parking in DC it's often difficult to find a space large enough to fit a mid-sized car. To be honest it's also not nearly as convenient as paying to park at the zoo. You typically have to park a fair distance from the zoo and then make certain that you don't stay longer than two hours. Of course, that time includes your walk to and from the car.
The zoo is accessible by metro, but to be honest that approach wouldn't save me much money. I'd pay $10 to ride the metro both ways and park at the metro station. Trains don't always run on time and even if everything runs perfectly smoothly it would still cost me an extra 25 minutes in travel time. If my time at the zoo coincides with rush hour my trip would cost even more.
This morning I took my son on his second adventure to the zoo. At 21 months he is now old enough to help me push the stroller, (he didn't want to ride it much), and run around to all of the exhibits so that he can point at the animals he sees. He didn't seem particularly interested in the big animals, but he loved the small mammal house and ran from cage to cage giggling, pointing and saying "more, more." I taught him the sounds a monkey makes and he was looking up at the animals, pointing and saying 'oh, oh, ah, ah, e, e, ah, ah" every time he saw one.
We arrived at the zoo just before 10 o'clock and didn't leave until roughly 1:30. I was charged the maximum amount for parking: $22. That seemed like a significant amount of money to spend for a three and a half our trip to the zoo. Granted we didn't have to pay for admission, so it wasn't so awful, but it certainly wasn't a cheap three hour tour.
While we were visiting the zoo I noticed signs for free parking if you signed up for a one year zoo membership. It didn't seem worthwhile at the time, (for some reason I thought parking was only $12), but looking at the $22 bill I paid as I exited the parking lot I was willing to take a look at the alternatives.
The price of a one year membership is $80. If you agree to automatic renewals the rate is $75. The membership includes free parking during regular daytime hours, two carousel ride coupons, two free fountain drink coupons and two 10% discount coupons for food purchases. We always bring our own food to the park so the 10% discount won't help me, but everything else will come in handy. If I sign up for a membership I'll see savings by my third visit.
Membership also includes a reciprocal program that includes more than one hundred zoos and aquariums nationwide. Luckily the Aquarium on Roanoke Island is included in that list. I haven't taken my son there yet, but every time we head to the beach I consider driving south to see it. With this membership I'll save $16, (normally $8 per adult), on the cost of admission for my husband and I.
Oh and I forgot to mention that the cost of membership to the national zoo is completely tax deductible.
It's unfortunate that I didn't take this approach sooner. If I was a bit smarter I would have purchased a membership on my very first trip a few months ago. I've already shelled out $41, which included parking for two visits as well as $3 for my son's very first ride on the merry-go-round.
Oh well, live and learn. The question of whether or not a zoo membership is worthwhile will rest on the number of times I return in the next year. If I visit at least three times I break even.
If today was any indication we will definitely return quite a bit in the next year. The zoo is located about 25 minutes away from my home. It's a great outdoor activity and my son was thrilled to see all of the animals.
I'll try to provide an update to this post a year from now. Hopefully we'll visit the zoo quite a bit, but if we don't I feel good spending the money this way. The national zoo is a lot of fun to visit and I feel very good supporting this cause.
Entry filed under: spending money. Tags: .