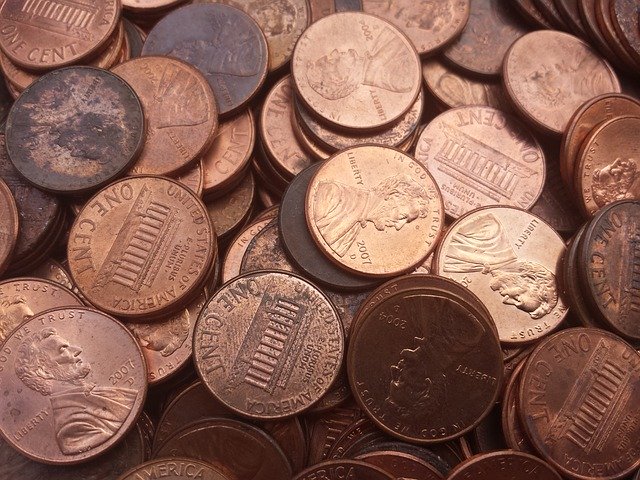 Tonight, during my evening walk, I came across a very shiny penny. I'm not sure where I learned the law of penny pickups, but I've always heard that picking up a "heads up" penny is good luck. So I was very happy to see Lincoln shining up from the street. I picked it up and went on my way feeling 1 cent richer and a little lucky for having found the penny in the first place.
I walked for another ten minutes and found another penny a little closer to home. This one was "tails up" and as superstitious as I am I wasn't certain that being 1 cent richer was worth all the bad luck a "tails up" penny might bring. But I reasoned that the previous penny would cancel out the newly found penny. So I picked it up despite my misgivings.
When I got home I looked up the superstitions around pennies and found the following quote: "See a penny, pick it up; all day long you will have good luck." So maybe it doesn't matter which direction the penny faces.
Here are a few other fun rhymes:
"Find a penny pick it up all the day you'll have good luck. Find a penny leave it there all the day you'll have despair."
"Find a penny, pick it up all day long you'll have good luck. Put the penny in your shoe and good luck will come to you."
"Find a penny pick it up all day long you'll have good luck. Pass that penny to a friend. Your penny luck will never end."
A superstitious friend of mine once told me that all tails up pennies should be turned over so the head is facing up. My friend picks up pennies that are face up, but she also flips pennies that are face down.
"The next person who finds it will get lucky," she told me. "I believe in karma," she said, "so if they get lucky I will too."