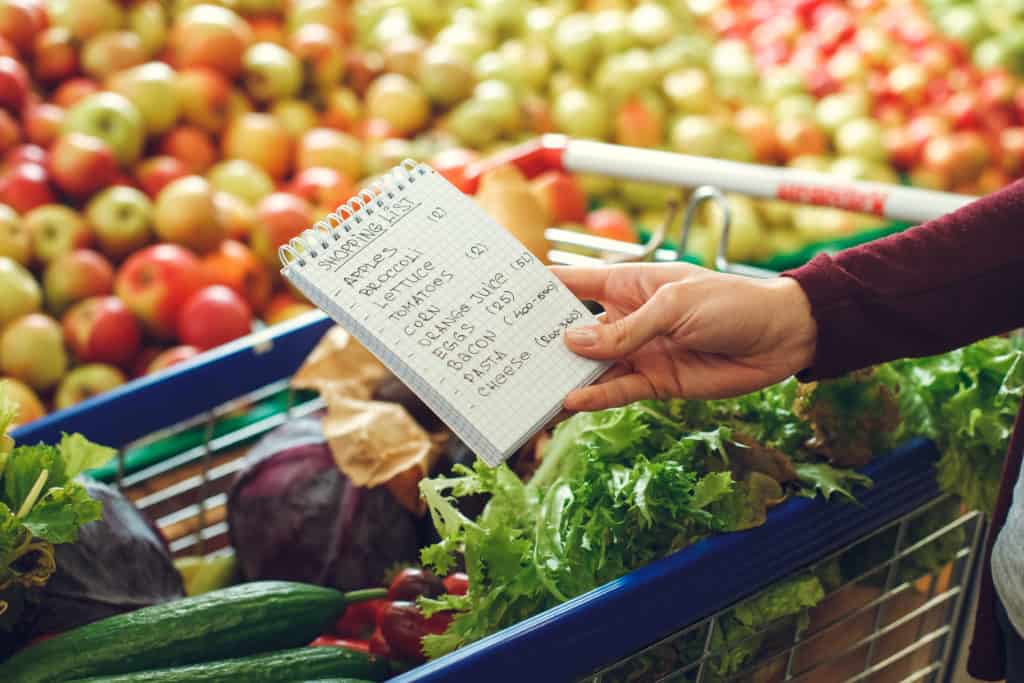 Everyone has to go shopping for food as it is one of the most essential, if not arguably the greatest, expense. It's no surprise then that a lot of people would want to find ways on how they can save on money when shopping for food supplies.
The good news is that you can save a couple of dollars if you shop the right way for your food. Here are some ideas for you to try out:
Keep a Checklist of Food Items That You Really Need
Impulse buying is one of the reasons people fail to stick to their budget. This is a major problem for many people who simply like to buy whatever strikes their fancy in the aisles of their local supermarket. To stop impulse buying, you should go through your pantry and fridge at home and jot down what items you need to stock up on. This checklist method will help you buy only those items that you really need, or will be used within the week or even within your shopping day at least. This way, you won't stray from buying just the necessities, and you won't spend extra on items that you might not be able to consume, or those that may simply be considered luxuries.
If there are items that you come across in the supermarket aisles that you are curious about, read their labels first to see what ingredients they have. You can then check if you really need those items, and can afford to buy those products with your current budget.
Make a Weekly Menu
You may have noticed that your fridge seems to be full of cooked food that was not consumed during the week. If this tends to happen a lot, then you may benefit from making a weekly menu plan for your household. This way, you avoid wasting ingredients that could be used for meals sometime during the week. Plus you won't have to keep stocking up on ingredients that may wind up just going to the trash.
Moreover, you can also have leftover nights for pre-cooked food that's still good for consumption. You can actually just buy new ingredients and use the cooked food as a base for recycling ingredients for new meal versions. This will help you stay frugal yet be able to enjoy meals that taste as if they are newly cooked.
Use Promo Codes When Shopping Online For Food
Shopping online is the modern way of doing your groceries, especially for items that you'd like to buy in bulk. This can be especially beneficial when you want to stock up on canned goods or food items that can last for a long while. Promo codes help you save money as it lets you buy from shops that offer discounts for bulk purchases. They are also applicable to items that the supermarket may want to "get moving" so they are offered on discount.
The good news is, this can also work for items other than food supplies. For instance, if you're looking for the right promo code site for sustainable shoes, just click here.
Make Healthier Choices When You Shop for Food
One problem that you may have overlooked in the past is that the processed food you may have a taste for could be more expensive than buying raw ingredients that will help you cook healthier meals. Try to make healthier choices by ignoring processed foods in favor of more nutritious ingredients. Consider buying from local farmers' markets, which may have more affordable food items than those you can find in commercial groceries. Incidentally, you will also save money by becoming healthier so that you won't have to visit your doctor all the time.
Keep Track of Seasonal Products
The nice thing about seasonal products is that they give you something to look forward to throughout the year. When the ingredients you need are in season, they are often bought in bulk by the supermarket so you actually save money through "risk sharing" with other shoppers. This is because supermarkets can afford to lower their prices since the profit margin they want can be attained when more people buy a particular seasonal product. You might also note that the products that are off-season tend to be much more expensive. So, go seasonal if you want to save money.
Look For Canned, Frozen, Or Dried Ingredients
What's good about shopping for canned, frozen or dried ingredients is that their nutritional value is retained at the moment they were canned, frozen or dried then packed for delivery. So you can always stock up on canned, frozen or dried ingredients so that you can save money and stock up your pantry with them. This way, you don't have to visit the store that often and you have enough ingredients for healthy meals as needed.
Conclusion
It is important nowadays to save money, especially when you are going to shop for food ingredients. Though some might complain about this chore, food happens to be your single greatest expense so it pays to put some thought into what you intend to eat. Refrain from impulse buying and consider making healthier choices when you purchase food supplies. This way, you are able to stay within budget yet still get your nutritional needs from the food you consume.