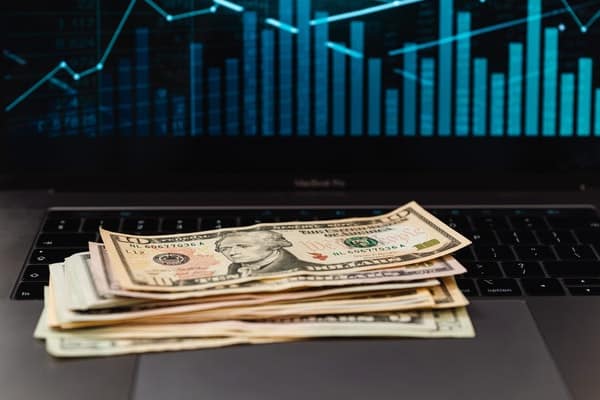 Starting up a business from scratch is not as easy as it seems. An entrepreneur has to go through multiple challenges to reach a stage of sustained growth. Some challenges are small, and intelligent business owners cater to them with ease. However, some require skills, thought, action, and a vision. One such challenge that requires deep thinking and proper planning is generating positive cash flow.
What is business cash flow? It is the money that flows in and out of your business. And to thrive, companies must have a positive cash flow. This means more money should flow into the business than that which is going out. On paper, your business might be making a tremendous amount of profit. But if there's no money coming in, it'll become hard to manage routine operations, and the company will run dry soon. You may have to sell assets to generate more funds, take more loans, or declare bankruptcy in the worst-case scenario.
So how can business owners and financial managers ensure a positive cash flow for smooth operations? We've listed some tips below that might help you out.
Ensure the team is skilled enough
People with zero number-crunching skills will only do more harm to your business than good. So, you must ensure that you have the right human resources onboard to entrust your business's financial operations. Or you could also encourage employees to pursue higher education and upskill. Flexible learning options such as accountancy masters online programs help full-time employees enhance their accounting and financial skills without quitting their jobs. Moreover, a skilled team of professionals will ensure your routine finance and accounting-related tasks are streamlined. This will help identify and manage cost sinks, follow up on receivables, and keep the money coming into the business.
Cash flow budget
Have you ever taken an estimate on how much money you require to run your business each month? If not, you should set up a clear budget to enlist all ongoing spending to determine your monthly expenditure. Always remember, staying ahead of time helps in generating positive cash flow. Go through all of your expenses in detail to see if you can cut down any costs. To estimate your next year's cash flow, you can consider last year's P&L statement. Also, you should regularly review the budget to avoid overspending.
Follow up on receivables
Customers are always lazy in making payments. Hence, there is no point in waiting for the week or the month to end so that they will pay. Some customers are habitual in making late payments, and the only way you can force them is by sending an invoice message. It is the simplest way yet effective. So consider automating your invoicing process. Also, you can offer incentives for early payments to encourage customers to pay up before time. You can give a discount or a complimentary service in return. Evaluate customers who are chronic late payers and try to avoid doing business with them in the future.
Pre-plan for credit repayment
Unfortunately, it is difficult for businesses to avoid taking out business loans from banks and suppliers. However, avoid delaying accounts payables till the eleventh hour. Instead, it is advisable to talk things through with your creditor and set up a manageable repayment plan in installments if the company is going through a hard time. Also, avoid late payments to prevent interest from piling up. Doing so will also help you maintain a stable credit score. This will come in handy when you want to apply for a line of credit from a financial institution.
Offer discounts or seasonal promotions
Tiny spikes of deals or promotions help in attracting customers. It can help generate funds for rainy days or high-priority projects. However, giving discounts cuts down your profit margin, which could create problems in the future. So first, evaluate in detail how much discount won't affect your positive cash flow. Similarly, don't race to the bottom to be competitive in the market. Your customers will be happy to pay for high-quality products. Likewise, good service also attracts customers. Hence, offering discounts is beneficial, but ensure your profit margin is enough to maintain positive cash flow.
Outsource your business
Paying an employee's salary covers up a significant portion of your monthly income. Therefore, hiring full-time employees for specific business functions might not be fruitful. So a beneficial alternative is to outsource specific tasks you do need on a regular basis. Hence, evaluate your business and identify operations to outsource. Marketing, accounting, IT management are some functions you can outsource.
Boost inflow of cash
Are you receiving an inflow of cash every day or every week? Every business type is different. Therefore, depending on your business type, the timings for customers to pay for your services/products vary. Hence, ensure you are receiving payments consistently to keep your business running. After you have evaluated your monthly need of numbers, you can alter your business services accordingly. You can determine practical activities to help you connect with the customers more efficiently. Another way is to utilize sweep accounts to transfer all of your earnings directly to your saving account. In addition to that, invest in low-cost purchasing such as buying secondhand furniture and computers.
Conclusion
Running a successful business is challenging. One of these challenges is generating and maintaining positive cash flow. Positive cash flow helps you make spending decisions that result in the growth of the business. When you have a good amount of cash in your bank account, you can easily invest in other growth strategies to help you make more money and take the company to new heights. Therefore, consider the tips mentioned above and stay in the green zone.