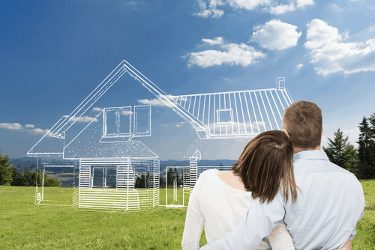 While online shopping seems to be the rage across the world, some brick-and-mortar department stores are still chugging along and generating billions of dollars each year. Kohl's is one of those stores.
If you live nearby any one of Kohl's 1,100 locations, you're in for a treat when shopping for clothes, cosmetics or any of the other items they carry. That treat is steep discounts since Kohl's is one of the most aggressively priced places where you can shop.
Smart shoppers who are looking to score the absolute best Kohl's prices will need to flex their brain a little bit as some discounts need to be worked for. Here are a few tips that can help you secure incredible deals!
1. Hop on the Kohl's Mailing List
Like most brick-band-mortar stores, Kohl's has a mailing list that customers can join for free. That mailing list sends out content that shares information on what's hot in the store and various deals that you can take advantage of.
In addition to that information, you can expect to be rewarded for your mailing list participation by receiving coupons, many of which are anywhere from 10% to 25% off. As a matter of fact, Kohl's will reward you for joining their mailing list immediately with a sizeable coupon code.
2. Download the Kohl's App
With foot traffic dwindling at malls, department stores are trying to keep themselves alive by shifting their focus to online sales. One of the top ways they're doing that is by getting customers to use mobile apps.
Kohl's has a fantastic app that you can download off of your phone's app store which gives you access to their full in-store and warehouse selections. What's best is that a lot of their app prices feature special discounts. You'll also find online-only coupons in that app that you can stack on top of already discounted items.
3. Return Your Amazon Purchases
Amazon and Kohl's have a partnership that enables Amazon customers to return their purchases to nearby Kohl's stores. When you do this, Kohl's will manage the packaging and the shipping of your unwanted items back to Amazon's warehouses.
As a reward for coming into Kohl's to manage your Amazon items, you'll get an in-store Kohl's coupon that you can use immediately. That coupon is worth a whopping 25% off.
4. Pick up the Kohl's Card
Another popular way that department stores rake in revenue is by offering store-sponsored credit cards. These credit cards work like any other cards do and can be used anywhere. When you use a Kohl's credit card at Kohl's though, you enjoy special perks.
For example, when you sign up for a Kohl's card, you get 35% off of your initial purchase. Then, you'll enjoy access to free events, an annual birthday gift and other card exclusive savings.
5. Watch Out for Power Hours
Some of Kohl's stores have what they call "power hours" at least a couple of times per month. These power hours are usually on Fridays or Saturdays and offer flash discounts to customers.
6. Stay Mindful of Price Changes
We've all been in a place where we've made a purchase at a store, only to see that item get discounted a week later. When you shop at Kohl's, you don't have to let missing out on a good deal disappoint you!
Kohl's will gladly adjust your purchase price within two weeks of checkout to a lower price they're offering. All you have to do is bring in your receipt and the difference will be refunded to your method of payment.
7. Don't Be Afraid to Price Match
When Kohl's isn't offering the best price on an item, you can let them know and they'll adjust their price to whatever their competitors are offering. There are some restrictions on this price match program.
For starters, all stores that Kohl's price matches must have brick-and-mortar locations. Kohl's also won't price match promotions that are being offered exclusively on competitor's websites.
Policies surrounding price matching always change so be sure to look up the latest guidance on the Kohl's website.
8. Take Advantage of Senior Specials
Are you over the age of 60? If you are, your local Kohl's offers 15% off in their stores on Wednesdays. To claim the discount, all you have to do is shop throughout the day and be prepared to show your ID if asked at check out.
9. Coupon Stack
Perhaps the top reason why smart shoppers enjoy shopping at Kohl's is that Kohl's allows shoppers to stack their coupons! You read that right!
When you have an online coupon from Kohl's that discounts your purchases, you can also use a coupon that you got from an Amazon return and combine them to get 40%+ off. If you combine all of that with your Kohl's credit card discounts, you may walk away with items for next to nothing.
There are several guides that teach you how to effectively use Kohls coupons in store.
Hurry Down to See Why Smart Shoppers Love Kohl's
Smart shoppers tend to spend a lot of time at Kohl's when they're interested in picking up items same-day and don't want to pay a premium for the privilege. If you like low prices and immediacy, we recommend that you do the same and leverage our shopping hacks above to score the absolute best deals.
No matter where you shop, there's always a way to score a better price and our team is committed to helping you discover what those ways are. To be in the know on the latest savings strategies, read more content on our blog!