With the COVID-19 pandemic continuing to spread rapidly, and no clear end in sight, many businesses worldwide have begun seriously reckoning with the fact that they may be mostly or even entirely remote for the foreseeable future.
And with many businesses hoping to continue somewhat regular operations, including hitting growth targets in the coming year, hiring managers and business owners are looking for new solutions to help them continue growing even during the pandemic.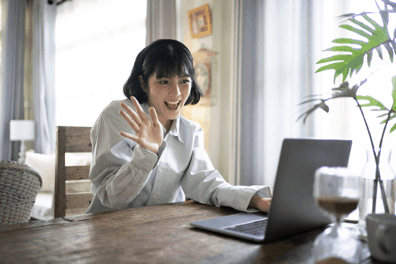 Remote hiring has presented itself as a simple and workable solution for many companies. With a stable internet connection and fast and clear video conference apps, having a team of remote employees tackling your newest problems and finding innovative solutions from the comfort of their own homes has never been easier.
However, recruiting employees entirely remotely does come with its own set of challenges that anyone thinking of hiring soon should be familiar with.
Create a smart, interesting, and engaging job listing
Talent looking to be hired by an innovative and high-quality company are careful in scrutinizing job listing. They want to know that a company will meet their requirements and expectations, help them grow their own careers, and give them opportunities to be creative in finding solutions.
To entice that kind of talent to join your remote workplace, be sure to add this information to your job listing:
The full set of responsibilities the hire will need to handle
Expected skills and capabilities
Preferred skills and capabilities
Educational and training requirements
Growth opportunities
Compensation range and benefits package
Information on the company and what you do
Interpersonal qualities you look for in new hires
Once you've put together a solid job description, it's time to post it on a popular job listing site to get as much interest and traction on your listing as possible. Posting it widely online, then sharing via social media channels is the ideal way to get plenty of eyes on it. And remember, because the position is remote, it really doesn't matter much where your new hire plans on working from!
Be diligent in researching potential hires
When people have begun applying to your position, and you've started considering who will make the cut for an interview, it's important to start screening employees. It's a good idea to do some basic research on any candidate you're serious about bringing on to your organization. This includes:
A simple Google search to see what comes up
Checking out their LinkedIn profile
Taking a quick view of their social media presence
Surveying any personal website or portfolio they may have posted online
In addition to your own personal research, it's also important to run a professional background check. What do background checks look for? Anything from a criminal record or issues with past employers to verifying their work history and credit score. After you've performed all necessary research, it's important to make clear to any new hires (or potential new hires) what you'll expect of them.
Set up clear expectations
Because employers are still fine-tuning the way that remote work should be handled, and there's no universally agreed-upon set of rules for remote workers the way there was for office workers, it's important to set clear expectations for your employees. This includes things like:
The hours they should be online
The hours they should aim to log each day
What their regular availability should be
How you tackle project management
What means of reaching them are appropriate
What time zone they are expected to report to
Once these expectations are set, employees will feel much more confident that they are performing their job correctly.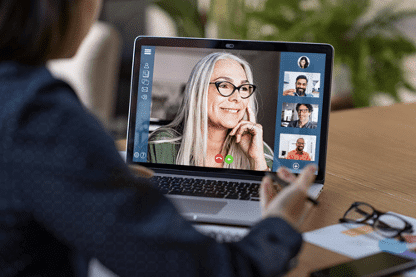 Invest in company culture—even if it's remote
Company culture can be hard to cultivate in a remote setting, but it's important both for your business and for the employees that make it thrive. Plus, potential hires are often looking for a fun and engaged company culture when they're on the job hunt.
Company culture can mean a variety of things, and might be different from industry to industry. You can poll employees to find out what kind of events they'd prefer, like video chat happy hours, mentor programs, or friendly competitions.
Enticing remote employees has never been more essential. Luckily, there have never been more tools to do it than there are now. With the right strategies, your remote workforce can thrive.