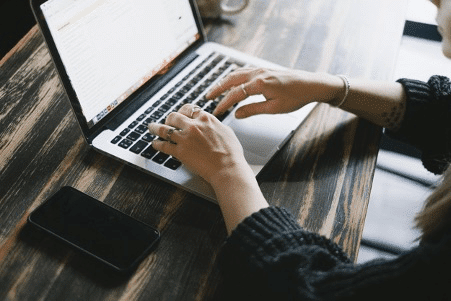 There may come a time in your life when you finally decide to take a leap of faith and create your own business. Maybe you feel finished with your current career path and want to work a job that you are actually passionate about. Regardless of your reasoning, there is truly no better time than the present to start on your entrepreneurial journey. Leaving the comfort of a 9-5 job is terrifying, the reward of pursuing a job you have always wanted is worth it. Launching a successful startup is not easy. It takes countless hours, indefinite effort, and pure determination. It will also likely consist of a lot of trial and error. However, it is important to stay dedicated and persistent throughout your journey. Your dedication will pay off! You just have to give it time. If you are thinking of taking that leap of faith but aren't sure where to start, follow these 5 key steps to launch a successful startup:
1. Do Your Research
If you are going to be creating a whole business based on an idea, you need to make sure you do your research beforehand. You should be extremely well-informed on the topic, as well as how other people feel about it and any potential competitors. If there are competitors, think of ways how you can approach the matter at hand differently. What is going to make you stand out? Why should a customer choose you? Make sure you have the answers to these questions.
2. Get Your Finances in Check
You can have a brilliant and useful idea for a startup, but if you don't figure out your finances and budget properly, it is all going to be for nought. How are you going to obtain the financing for your business? You will likely need a loan. It is crucial to have your financial records in order. Many entrepreneurs use startup accounting services to simplify their bookkeeping and accounting. It will cost extra, but using a professional service will ensure your finances are always on track.
3. Get Feedback
You need to be aware of how others are perceiving your business. Are people actually finding it useful? Would they spend their money on it? Getting adequate feedback is essential prior to launching a business so you can be prepared for how people may react. You can easily create surveys online with in-depth questions to gauge how people feel about your startup.
4. Learn How to Market
How are people going to buy your service or product if they don't know it exists? You need to learn how to market. Effective marketing is what is going to bring your startup from an idea to an actual business. There is a lot that goes into marketing, so if you are unfamiliar with it, consider taking online courses that can teach you everything you need to know about selling a product.
5. Use the Right Tools
There are endless tools available on the Internet that are designed specifically for entrepreneurs and small business owners. Whether it is for project management, storage, communication, hiring, graphic design– there is a tool out there to help you run your business more smoothly. Not to mention, most are very affordable and easy to use.
So, you have decided to take that leap of faith and start your own business. This is an extremely exciting time! Launching a successful startup is a journey that consists of many hills and valleys, but at the end of the day what is important is that you have confidence in your idea. If you don't believe in yourself, who will?