Let's face it we live in a digital world. Two decades ago you didn't need an online presence to run a successful business, but these days it's difficult to reach your intended customers and target audience without one.
If you want to succeed in the modern business world you'll need to type emails rather than mailing formal letters and pop up chat boxes rather than expecting customers to call you on the phone.
Doesn't it seem like every aspect of your business suddenly runs through a technical channel? To keep up with the demands of technology you ditch your old printed papers in favor of streamlined, digital forms. Then toss out your advertising pamphlets for a sleek, new home page.
While the world has moved primarily online you can't throw everything into the recycle bin quite yet. There is still one small, but very powerful piece of paper your business needs. Do you know what it is? It's your business cards.
Those tiny slips of paper pack a wallop of a punch. They provide that vital, first impression to potential customers and clients. We all know you only get a few seconds to make that important first impression so now is the time to design an eye-catching card that will pique your customer's interests.
Thankfully you don't have to spend a lot of money to avoid poorly printed, blurry or flimsy cards. In fact, whether you are starting a new business or updating cards with a modern look you'll want to search for inexpensive business cards that look stellar without the astronomical price tag.
Give your potential customers and clients a well-designed, sturdy card that leaves a positive lasting impression. So how do you do that? Well before you begin sit back, relax and think about what image you want to portray about your business. If you aren't sure where to start consider your color selections.
If you run an acupuncture clinic you may need calm, cooling colors. If you own an art gallery you may want colors that jump and pop. No matter what type of business you own you'll find over 180 color options at Basic Invite. Once you select your color scheme, you can add your personal elements and customize your card down to the smallest details.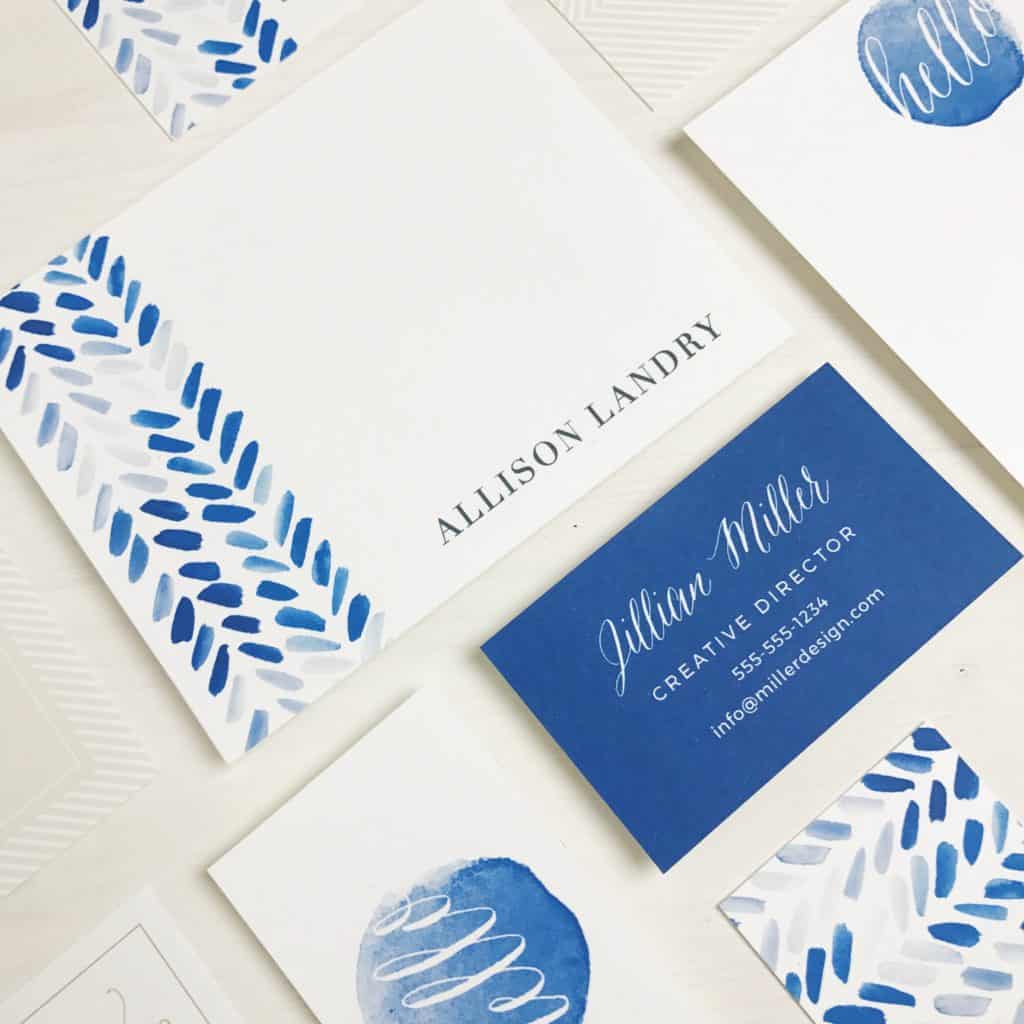 If you want to stand out from the crowd consider unique shaped business cards. You can also add foil in gold, silver and rose gold to give your card that extra special touch. Flat or raised foil options are available on all of Basic Invite's foil designs.
Are you looking for a simple design with less glitter and flash? If so, check out this super cool see-through design that is sure to attract attention.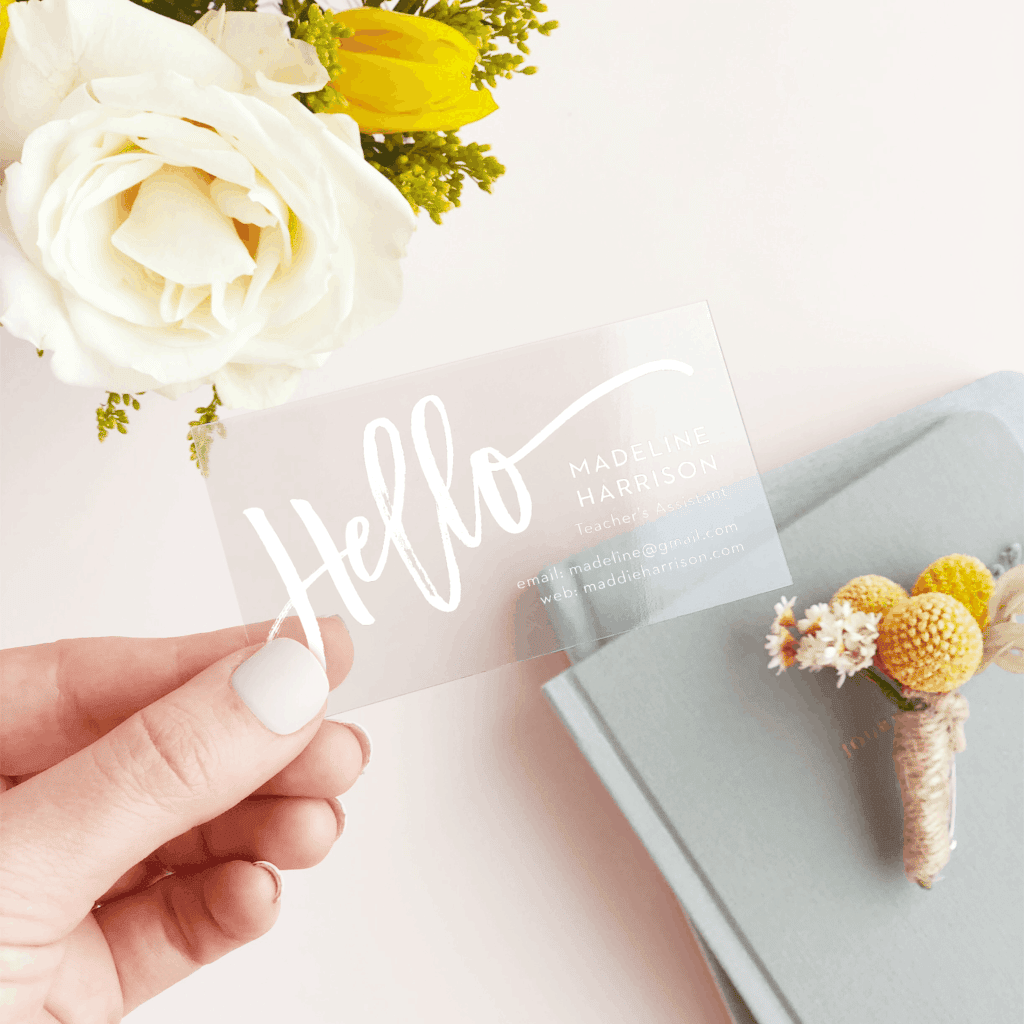 So you've chosen your colors, designed your card and verified that everything looks great online, but are you worried about how your final printed product might look? Well have no fear because Basic Invite won't leave you wondering about the quality of their final products.
In fact, with Basic Invite you never have to worry about ordering something you won't like. After you craft and design business cards with all your vital details you can request a custom sample to ensure the details look just right. Double check spelling, design, color selection and paper quality before placing your final order.

If you want to take your business to the next level take a look at the business cards offered by Basic Invite. Right now you can receive 15% off your order with coupon code: 15FF51. Don't settle for sub-par business cards. Make the best first impression with Basic Invite.