From those born into a comfortable lifestyle to those who build their wealth from scratch, buying their own home stands out as a significant milestone to everyone. If you also belong to the group of aspiring homeowners, you may identify with this need right away.
But even when you have your goal set out clear as day, achieving it is easier said than done. Even if you cut out significant expenses from your life, you may be far from the savings you need to purchase your own home.
To help you overcome this challenge, here are five ways to prepare to buy a home financially. By following these suggestions, you can muster up the funds you require and fast-track your journey towards becoming a homeowner.
1. Apply for a Mortgage
Whether you are buying a house in your 20s, 30s, or 40s, you may need additional financial help to cover the total cost of your purchase. Fortunately, you can easily find this support in the form of a home loan. These mortgages can come from your bank, credit union, or specialized lenders. In either case, they simplify the process of buying a home for you.
If you fall under special categories, you can also find these loans at discounted prices and terms. For instance, if you are a former or current service member, you can benefit from Colorado VA loans. Similarly, if you have a low-income household, you can opt for FHA loans instead.
2. Create a Budget and Stick to It
Regardless of the paycheck level that you pick up every month, creating a budget remains a foundational practice. It helps you control your expenditure for different aspects and save for plans. You can quickly adopt this approach, whether you use a San Francisco budgeting app or an Austin financial advisory service.
While you initially face problems sticking to a budget, practice can make you perfect. As a pro tip, you can set aside a savings goal higher than your original requirement. In turn, even when you go a little overboard with your expenses, you can still hit the amount of actual monthly savings that you need.
3. Invest More Than You Spend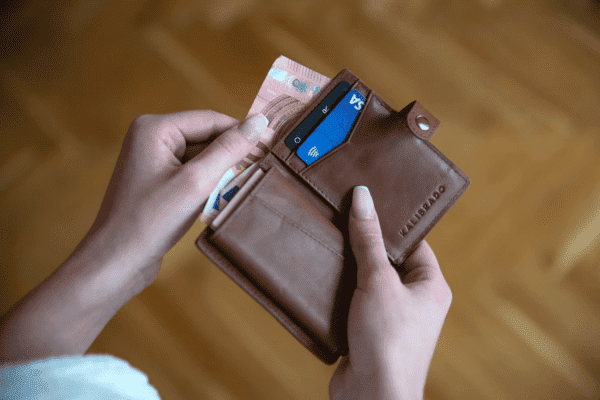 When trying to save money, investing your funds may seem counterintuitive. But when you learn how to plan your finances, intelligent investments can help you build wealth over time. Apart from supporting you in your home purchase, this approach can also come in handy during other aspects, such as planning your retirement.
You can browse through different mechanisms such as real estate investment trusts (REITs), stocks, and bonds to find smart investments. From a Washington, DC investment platform to a New York banking solution, you can find various options to invest and grow your funds for your home-buying plans safely.
4. Use a Digital Envelope System
Building your savings is the backbone of a big home purchase. But regardless of the type of lifestyle you lead, you may face a plethora of problems in adopting a money-saving habit. By looking into measures such as a California digital envelope app, you can control your expenses to a remarkable degree. This helps you become more organized while taking care of crucial needs.
These types of digital envelopes can be customized according to your specific needs. You should also make one envelope specifically for savings, where you can store all of your excess monthly funds. You can then deposit this monthly amount into your account, contributing to your home purchase.
5. Cut Down Additional Debt
If you have personal loans, credit cards, or auto loans, a significant percentage of your income might be towards interest payments. One of the best ways to avoid this expenditure is to pay off a debt you can easily manage to settle in full. This also helps you learn how not to live beyond your means.
You should make your credit card payments in full whenever you have the funds during this approach. For smaller personal or car loans, you can look into paying off the principal amount as an early settlement. You can also look into consolidating your debt for easier management and payoff options. This helps you save your money, which you can put towards your home purchase.
Keeping these practices in mind allows you to build enough savings to cover down payment and moving costs. As a result, you can realize your dream of becoming a homeowner in a timely manner.