Whether you have been renting or leasing for two years or 20, buying your first home is an exciting time. However, just like with almost every "first" in our lives, there are a few things that you should definitely know in order to avoid nerve-wracking and potentially costly issues.
We know that you strive to always make the most of your time and money, and as such, we put together this list of tips to share with you. Before you spend all that time hunting for the right place, endure bidding wars, and suffer through inspections, check out the rest of this article to potentially save yourself from a good bit of headache.
1. The Realtor
It's perfectly understandable if you are initially hesitant about using a realtor. Many people think that because they get a cut of the sales price of the house, it will make the price go up. However, it's actually the seller, not the buyer, that is responsible for the realtor's commission.
Utilize a trusted and well-researched realtor. They will work for you and guide you through the entire process—from price negotiation to effortlessly navigating home warranty prices, inspections, and everything in between.
2. Consider Your Long-Term Life Plans
Buying a house will probably be one of the more significant financial commitments you'll ever make. A big thing to consider right off the bat is that, depending on your mortgage terms and the current market, it could be five to seven years before you actually start paying down any real equity on the home.
So, before signing on the dotted line for what you think might be your dream home, you need to be mindful of what the near future may bring and ask yourself a few questions.
Am I happy at my job? Will I want to leave anytime soon?
Is there any chance I could be relocated?
Could I be laid off anytime soon?
Do I plan on getting married? Will we have children?
Depending on your answers, it may not be your dream home after all, and you may want to keep saving money in a jar and continue looking for the right fit for your long-term plans.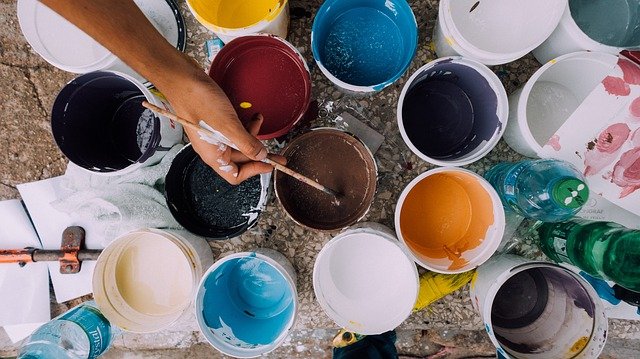 3. If it's a "Fixer-Upper"
Even if there's just one room that you immediately start daydreaming about changing to make the home perfect, you need to consider the total cost. While cosmetic issues, such as interior primer, paint, and carpeting, are fairly inexpensive to remedy, they can get rather costly when it comes to painting the exterior of the home or changing kitchens and bathrooms.
If you are considering renovating one of those areas of your first home, you need to keep in mind more than the cost of the counters, cabinets, and appliances. Someone has to do all of that work, and unless you're a licensed contractor yourself, the labor can double or even triple the cost of the project.
That doesn't mean that if your dream home needs changes that you should cross it off the list permanently. You just need to consider all of the associated costs and the impact on your budget before making a final decision.
Seriously, forging the above advice could lead to a lot of headaches when buying your first home. Unexpected costs of buying a home can make the entire experience completely regrettable. Research the realtors in your area and find the one that's right for you, keep your future plans in mind, consider all of the costs associated with any updates you want to make to the home, and move into your dream home with ease.