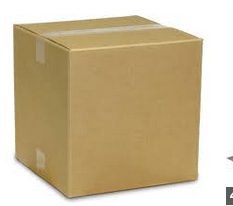 Let's say you order something from an online store. A few days later a package arrives in the mail containing the three items you ordered. In this case two shirts and sweater. Total retail value is approximately $100.
Two days later a second package arrives on your doorstep from the same company. You open the box and find the exact same three items have been delivered to your door. You check the invoice and notice that it contains the exact same order number as the package that arrived two days prior.
You check your credit card charges and find that you were only billed once. For some reason it seems the company accidentally sent you the second package. You did not pay for the duplicate set of items you received.
Do you contact the company and let them know that they've made a mistake or do you keep the items and never say a word? Does the value of the package make a difference in your decision? If the products were worth $10 would you act differently than if the items were worth $100?
This very scenario happened to me a few weeks ago. I'll let people weigh in with comments and then I'll leave a comment explaining what I did.