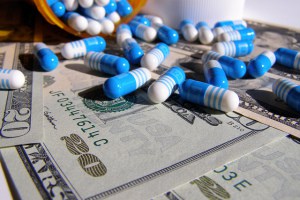 I drove to the drug store to pick up my prenatal vitamin refill on December 1st. I hoped to pick it up on November 30th, the last day before my health insurance renewed, but the idiotic pharmacy failed to fill it on time. They claimed this particular vitamin was out of stock when I called to see if it was ready. For the record, I placed the refill order on November 20th to ensure this kind of thing wouldn't happen, but somehow the pharmacy still failed me. They claimed the problem occurred because of the Thanksgiving holiday, but they clearly had plenty of time to place the order before the holiday began.
I am partly to blame for this failure. I should have followed up a day or so before the 30th. I assumed ten days would give them plenty of time to complete the refill, obviously I was wrong.
The pharmacy's delay would have cost me an additional $50. I say would have cost me, because I declined the prescription. I plan to call the doctor's office on Monday to ask for a cheaper option, because paying $75 for a vitamin seems slightly insane.
If I can't find a cheaper alternative I plan to investigate vitamins that can be purchased without prescription. My current vitamin includes DHA, which is a bit more expensive then the standard form, but over the counter vitamins don't cost nearly that much. The question is whether or not they contain similar quantities of the nutrients I need. If they do then I'm happy to pay the $25 over the counter cost, rather than a $75 prescription markup.
Luckily it's not all doom and gloom. On the bright side I used the Rite Aid UP Rewards from the previous prescription refill to purchase a bunch of items for free on the Saturday after Thanksgiving. I bought hair ties, q-tips and other personal and household supplies that we actually needed. Each of these purchases kicked out another UP Reward, which means I still have another $25 to spend at the drug store. Diapers are on sale again tomorrow, so I might buy a few more packs to add to my stockpile. Between a few printable coupons and the drugstore rewards program I should be able to purchase another four packs for free.
This doesn't exactly make up for the $50 difference in prescription costs this month, but it's better than nothing.