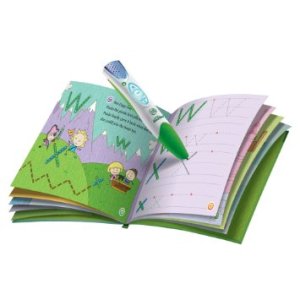 I've been keeping my eye on LeapFrog LeapReaders for my three year old son and finally spotted a deal. Amazon is currently featuring $5 off LeapReaders plus a free book or flash card set with purchase.
Simply click the link above. Choose the LeapReader you prefer, (pink or green), then check the box to the left of the free item you'd like to add.
You will NOT see the discounted price until you reach the checkout page. Please note Amazon prices change quite frequently, so make sure the price and deal are valid before proceeding through checkout.
I chose the LeapFrog LeapReader Learn to Read, Volume 1 (works with Tag) as my free gift, which typically costs $14.43. I saved $19.43 after the free gift and $5 discount.