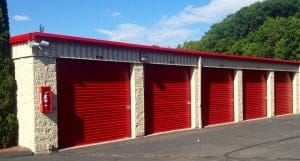 For the past three years I wondered if we'd ever have a second child and if we did how much baby stuff I should keep around between now and that time. We received a lot of gifts at my baby shower and in the beginning we used each and every piece of it. The baby swing, bouncer, bathtub, rock-n-play sleeper, jumperoo, highchair, stroller and infant car seat took up residence at various places in our house and stayed there for six to nine months.
There were boxes of swaddling blankets, socks and baby clothes and I wrestled with whether or not I should keep some of it, all of it or none of it. Storage space was not an issue. We don't have a huge house, but we certainly had enough room to stow anything I wanted to use a few years down the road.
When I first packed everything away I didn't think much about overall costs. I didn't add up the price of this or that, but I knew that I didn't want to shell out cash to buy everything all over again. All of the big ticket items were gifts from loving friends and family so technically I didn't pay for any of it in the first place.
Over the past three years I've loaned out a number of items and given away piles of baby clothes, but with our second child due to arrive in just a couple of months I'm happy to say that we have everything we need back in our possession.
A friend, who lives in a much smaller house with less free space, recently told us of their plans to rent a storage space. They know they eventually want a second child, but simply don't have the room to retain all of the items their child has already outgrown. The storage unit costs $125 a month.
They are not pregnant at this time, which sets the timeline for retaining this storage unit to a minimum of nine months to one year. If they keep the storage unit for one year they'll pay $1500 in rental fees. This didn't sound like a financially savvy plan to me.
As you can see by the list below I own a lot of baby equipment:
⁃ cosleeper
⁃ baby swing
⁃ bouncer
⁃ bathtub
⁃ rock-n-play sleeper
⁃ jumperoo
⁃ highchair
⁃ stroller
⁃ infant car seat
Despite the long list I know that all of these items added together would not cost $1500 for me to buy new. With nine months to wait for a baby you could set Amazon watches on all of the items you wish to buy and wait until the price drops to actually purchase any of them. You can also scour websites during Christmas and other times of year when baby items are deeply discounted.
If you really want to save money you could also look into buying used. There is a ton of used baby equipment available. I personally know a lot of moms these days who are finished having children. If you have access to a network of mothers you can always put out feelers for anyone willing to get rid of their used baby equipment. If you don't have a wide network or the parents aren't finished having children you still find a lot of good prices at swap meets and thrift stores.
In the best case scenario you are looking at retaining a storage unit for $1500, but what if you have trouble conceiving or decide to delay your next child a little bit longer. Every month socks on another $125, which is more than the cost of a new baby swing, bouncer or highchair.
This family didn't ask for my advice, but I would suggest selling the items they are no longer using. They can set that money aside to buy items for the next child whenever he or she arrives. For that matter they can also set aside $125 each month rather than shelling it out to the storage unit company.
The next time around they may realize they need less equipment and if they decide they do need it they can try to buy it much cheaper second hand.
What do you think?