MSA stands for "master service agreement," and it is a complex contract that is made between the companies who are involved in all aspects of oilfield mining, including drilling, exploration, services, and production. As a comprehensive and well-thought-out agreement, it is imperative to put into place to reduce the many headaches and hiccups that can happen on any oilfield.
An MSA service is an overall contractual agreement whereby everyone understands the responsibilities and risks that every manager, contractor, and an employee has through the entirety of the project. If done correctly from the start, there is no need to go back to the drawing board to redraft or amend the agreement. And doing it right it also reduces the risk of any disputes that can either delay the project or bring it to a halt altogether.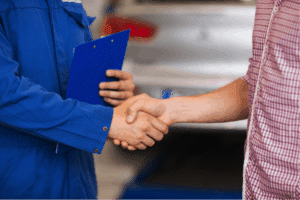 The MSA is the document that outlines all the liability that a company has if there is an accident on the oilfield production site. Since oilfields can be incredibly dangerous and they pose many inherent risks, it is easy to underestimate the power of an MSA and to just dig right in without outlining a contractual agreement and making everyone sign.
But poor planning – like not having an MSA – is a recipe for disaster and can leave your oilfield process vulnerable to some severe consequences. Just one accident can lead to the bankruptcy of an entire corporation or business. So having your ducks in a row is a major part of preserving not just your bottom line, but also potentially saving your company from financial ruin.
Don't consider the MSA a "work order"
An MSA is a guideline for how the overall business of an oilfield is conducted, but it does not give specifics about the individual jobs themselves. It's more of a "global" contract; the fine details and operations are not included. The things that should be included in the MSA are warranties, risk management, liability insurance issues, and payment terms.
It should also include a section regarding dispute resolution, the length of the contract itself, and termination specifics. Lastly, to have a contract that is ironclad, it should also have specific guidelines for inspections, payment, and maintenance and clean-up records.
There should be no mention of how many work hours your company will spend on the job or how you will generate your overall revenue. Costs and other specific information about your bottom line should be contained within your work order.
Should the MSA cover all of the services offered?
It is important to list all the potential services that might be needed or performed. If you are unable to perform specific services that might be necessary, it is important to list the potential that you might have to bring another company in or outsource in order to make your MSA successful.
Who is deemed harmless?
An MSA is drafted to determine who is responsible if either an employee is injured or equipment is damaged. There is typically a section included for any indemnity that shall be deemed "harmless." That means that you need to include anyone who will not be held liable if something goes wrong and there are economic damages. In an industry that has a high risk for injury and damage, the harmless clause is an important one.
If there is a discrepancy between the work order and the MSA, the MSA must be worded in a way that it is clear so the MSA holds precedence over any other guidelines or factors, such as the work order.
How can the MSA be terminated?
To finalize the MSA, it must be specifically stated under what grounds and by whom the MSA can be terminated. If you don't state when someone can back out of the contract, that can leave you holding the financial bag, or out of luck to finish a job and collect.
The key to not encountering any kinks along the way in the oilfield industry is to lay all your cards out on the table and double-check all your details. It might seem like you can operate successfully with a smile and a handshake, but that is leaving yourself open to financial ruin as a company and business owner.