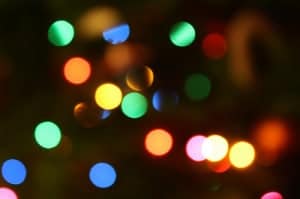 I managed to limit Christmas spending this year through a variety of techniques.
First, I took advantage of Kohl's Veteran's Day sale. The store offered $10 off a $50 toy purchase plus $10 off a $25 purchase and an additional 20% off. I bought $54 worth of toys for roughly $29.
If you aren't aware Kohl's has a Yes2You Rewards program that offers one point for every $1 you spend in store or online. For every 100 points you earn Kohl's will email you $5 worth of Kohl's cash. It's free to join and a good deal if you plan to shop there anyway. If you join via referral you'll receive $5 worth of Kohl's cash just for signing up with a referral link. If you'd like an invitation leave me a comment with your email and I'll send you one.
In December I used $10 worth of Kohl's cash and a 30% off coupon to buy a $50 toy for $28. I returned an unwanted baby gift to the store earlier this year and used $15 worth of merchandise credit to whittle down the cost to just over $13.
As a side note: Kohl's prices are often much higher than other stores, but through a combination of dollar off coupons and percentage off coupons I can often buy items at roughly half price.
Chase card holders received a $15 credit for purchasing items via Visa Checkout. I bought a cute little Christmas outfit from Crazy8 for the little guy and pajamas for the older one. I took advantage of this promotion with both of my credit cards.
Amazon also ran a number of promotions for Chase credit card holders this year. I received $15 off one purchase and $10 off another. As an extra perk Chase Freedom card holders will earn 10% cash back on Amazon orders. Hooray!
I also took advantage of the 30% and 20% promotions on books. Although we typically use the library these days it's still nice to maintain a small shelf or two of my children's favorites. Books also make great gifts, especially when the sea of Christmas toys seems to overwhelm me.
I used CamelCamelCamel to track various toys and books and purchased items only when when my target prices were reached. I tried to wait until prices were near record lows. I also used CamelCamelCamel as a way to track prices after I purchased items. I received a refund when the price dropped five days after I ordered my son's present.
I used Google shopping to compare prices across stores. Amazon is not included, so I just searched for the item on Amazon and then compared it to the stores listed. While Amazon was often the cheapest option it wasn't always. If I used a store other than Amazon I used Mr. Rebates to receive additional cash back on my purchase. There are other cash back sites but Mr. Rebates seems to work more consistently than others and they have really prompt and helpful customer service reps.
I also spent previously unused credits from a variety of stores including BeyondTheRack, which offered me $10 worth of credit for absolutely no reason at all.
How did you do with your holiday shopping? Did you use any special promotions or tricks to spend less?
Note: I also buy bonds rather than toys. I can't buy them at a discount, but I like padding my niece and nephew's bank accounts.