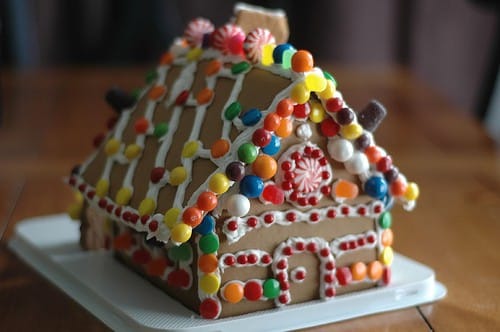 Temptation is probably the worst part of the holiday season for me. I am enticed by the scrumptious food displayed on holiday tables, seduced by the brightly colored boxes filled with decadent chocolates and lured to the deeply discounted promotions constantly appearing in my inbox.
Some time in early October the unsolicited catalogs began arriving. I seem to spend a couple of minutes every day contacting companies and politely asking for my address to be removed. They each tell me it will take 6 to 12 weeks to process my requests, which means I'll continue receiving catalogs right up until Christmas.
These days I rip off the back page and immediately throw the paper in the recycle bin. If I don't look inside those shiny pages I won't be tempted to buy something I really don't need. I unsubscribed from the majority of bargain blogs earlier this year, but since that time a few have crept back into my RSS feed. From Black Friday until now four blogs, (just four), have posted over three hundred times. I'm inundated with titles that read "buy this toy for $10", "pick up children's pajamas for $4.80", "BOGO sales on this that and something else".
I'm finding it difficult to keep my wallet in my pocket. I find myself thinking, "That would make a great birthday gift for my son's friend", "I need to buy a baby gift for an upcoming shower" and "I'm almost certain the cat destroyed a couple of comforters."
In reality I don't need anything. In fact, my gift box, (a plastic bin where I store toys, baby gear and other bargains), is already overflowing in the basement and odds are that the cat will destroy another blanket, so I might as well just live with the one we already own.
It's true that you can find remarkable bargains around the holidays, but in order to avoid the larger temptations I'm choosing to put my head in the sand. I am unsubscribing from bargain blogs and stopping all catalogs and other direct mailings. I'm no longer opening the email in my inbox either. If the sender is a manufacturer or store I simply click delete without ever reading the contents.
So far I've avoided buying anything we don't need. Will I kick myself three months from now when I pay full price for a toy for little Johnny's birthday? Perhaps, but I don't think so.