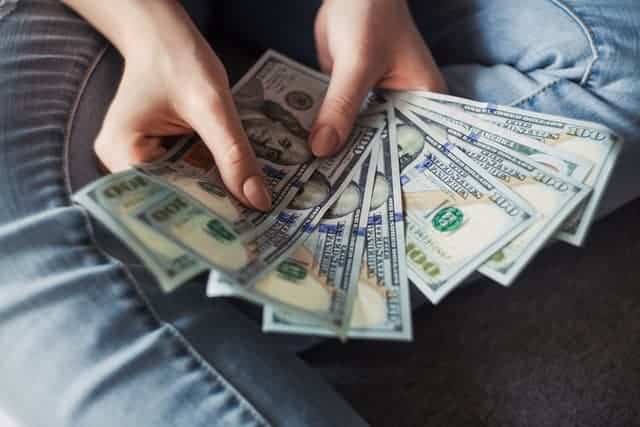 I recently sold my car and have $12,000 sitting in my bank account. I will also receive a small tax refund from the IRS, so I've been running the numbers in my favorite excel spreadsheets, trying to determine what on earth to do with this money.
As I mentioned in a previous post, I've been quite sick for about a year now, so I'm considering putting the money into a savings account in case I'm unable to return to work on a full-time basis.
Savings Accounts
Savings accounts are the safest place to store money I may need soon. I'm leaning towards saving the money in a high yield savings account, but I know it won't earn much interest there. However, it is the easiest way to keep my money safe while I continue to get better.
Emergency Fund
If I didn't have a sizable emergency fund, I would use the money to build one. $15,000 would take care of all sorts of unexpected expenses that are bound to pop up.
Funding a Roth IRA
I've already funded my Roth IRA for the year. If I didn't, I think a Roth IRA is the very best place to stash a portion of this money. A Roth IRA can grow tax-free, and you can withdraw your contributions at any time without penalty. You can use a Roth IRA as a place to store your emergency fund, which takes care of two birds with one stone.
Pay Off Credit Card and Student Loan Debt
If I had credit card debt or student loan debt, I would dump $15,000 into paying those off. Luckily I don't have either of those, but I do have two rather large mortgages.
Pay Off The Mortgage
My first mortgage has $200,000+ remaining, but it's a 15-year mortgage at only 4.875%. So it would be pretty crazy to add that lump sum toward the mortgage. It would only reduce the total interest by $11,000+. I can buy a CD for just a little under the 4.875% rate.
My second mortgage is just under $500,000 at 6.0% for 30 years. Yes, I realize that's an insanely large mortgage, but it's on a beach property in NC, so if I put $10,000 towards that mortgage's principal, it will save me $36,00+ in interest over the life of the loan. That also removes 1 1/2 years of mortgage payments.
How to Invest $15,000
Should I pay off the mortgage or invest the money? If I invested the $15,000, I'd probably purchase an index fund that tracks the S&P. That means buying VTSAX in a Vanguard account or SWPPX at Schwab.
What to Do With $15,000?
So what do you think I should do? Should I use the money to pay down my very, very large mortgage?
I am only 28, so I fear that I am losing out on the beauty of compounding interest by paying down the house. At the same time, though, I'm looking at a current interest payment each month of $2,400+ a month.