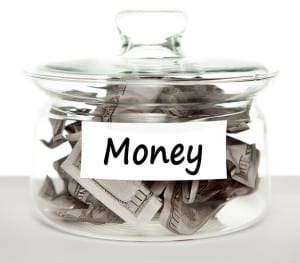 The other day I wrote about my trip to the local consignment shop. In that post I mentioned consigning a few articles of clothing that were given to me by a former coworker. In response I received the following comment:
Just curious but do you feel guilty for taking something someone gave you for free and then turning around and selling it and keeping the money? I got mad at my brother for selling stuff I had given him since he didn't tell me and kept the money. The original reason I gave him the items is because I thought he could use them to save him money. If I had known he was just going to sell them I would have sold them myself. Not trying to say what you did was wrong, just curious if you have any thoughts on that.
Here is my response to that inquiry:
The short answer is no. I do not feel guilty. Here's why… My friend had twin boys. She knows that I cannot possibly use all of the clothing she gives me every season. One time I received thirty pairs of toddler pants. Another time I received twenty pairs of shoes. I wouldn't even have the space in the dresser to store all of these things if I wanted to.

Second, every time I pick up hand-me-downs I specifically ask her if she wants any of them back. Every time she tells me 'no. if you don't need it pass it on to someone else.' Up until now I've done that by donating to friends, family and our local donation center.

Third, I take my friend out to lunch every time I pick up clothes from her. The pitiful amount of money I earned from her hand-me-downs at consignment wouldn't even cover the number of lunches I've paid for over the last three years. I earned $18 for all the stuff I took in. Three quarters of that was stuff that I had purchased myself. Of course, if the items I received were worth hundreds of dollars it might be a different story.

My advice and two cents… If you want stuff back after you lend it to someone let them know. My brother gave me two expensive items: a baby carrier and an expensive toy. He asked me to return them after my son was finished using/playing with them. For everything else he said keep it, pass it on, whatever. I think you definitely need to set firm expectations of what you expect when you 'give things away.' In the future if you give your brother things I would definitely suggest asking for them back if he isn't going to use them.
I'm curious what the readers of this blog think. Would you feel guilty selling someone that was handed down to you? Do you think you should let the original owner know it might be worth money and offer to return it so they could sell it themselves?