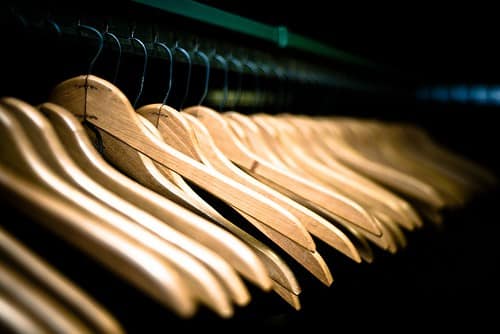 I'm in the process of organizing my house. Whenever I'm feeling a bit uneasy about life I start looking for piles that need to be sorted and toys that need to be put back on the shelf. It's an easy way for me to release my nervous energy. I don't know where this habit stems from, but it makes me feel so much better to look around and see everything in it's place. I don't typically feel 100% better once the house is neat and tidy, but I feel more productive than worrying or sitting for hours on end with my thoughts. I also have a hard time thinking straight when things are out of order, so cleaning keeps me busy and then gives me the space to think and breathe. The end product isn't too shabby either: a house with less clutter and more room to live.
So far I've taken two trips to the donation center and plan to take another one this week. My organization quest began this summer when I replaced a bunch of gray storage containers with clear ones. Believe it or not I filled 6 small (32 qt) containers and 6 large (66 qt) containers primarily with hand-me-down clothing and toys for my son! The large boxes cost $6.99 a piece. The small ones cost $5.99 each. The total for all twelve came to $77.88 before tax.
The clothes are all sorted by age and range in size from 0-6 months to size 4. For the most part my son is still wearing size 18-24 months, which means more than half of the boxes contain clothing he won't wear for at least another year or two. I'm not a big fan of storing things in the basement for two years, but the quality of hand-me-downs could not be beat. I'm holding onto the smaller sizes in the hopes that we might have another child. If we don't make any progress on that front within the next year then I'll pass them on to someone else.
I spent almost $80 on new containers, but everything is now organized and easy to see. The hand-me-downs easily saved me hundreds if not thousands of dollars in children's clothing, so $80 to store it seemed quite reasonable.
Earlier this month I donated all of my mismatching bowls and other kitchen items and replaced them with items that can stack easily in our cabinets. This felt just as crazy as donating perfectly good storage containers just because they weren't see-through. My husband and I spent an hour in TJ Maxx and walked out with $118 worth of stuff. In that case I spent a measly $6.18 out of pocket. The rest of the money came in the form of gift cards I received for completing surveys.
My last purchase was three sets of skinny hangers. After reorganizing all of the closets in our house I decided to get rid of the funky, mismatching hangers that seemed to take up a ridiculous amount of space on each rod. One final trip to the store and I became the proud owner of three new sets of hangers that provide a world of space in the closets. I purged a bunch of stuff that freed up space, but those skinny hangers really make my life easier. I can see almost everything in closet, (I don't have much stuff in there anymore), without moving everything back and forth to find what I'm looking for. Each set of hangers cost $9.99. I also bought two sets of pant hangers, which cost a total of $7.98. The grand total for four sets of hangers: $37.95 before tax.
All told I spent $233.83 to reorganize the house. Four sets of hangers, 12 storage containers and countless new stackable bowls and other kitchen items. Thanks to the TJ Maxx gift cards I spent just under $125 (before tax) for all the items.
Did I need new hangers, bowls and storage boxes? Probably not. The items I had in the house were completely functional and to be honest it felt very strange to get rid of things that were perfectly useful. After all a bowl is a bowl, isn't it?
In this case I fought the urge to keep the items I owned. I passed them on to the donation center and hope that someone else will use them. They serve the needs they were designed for, they just didn't keep things as organized as I wanted.
Would you spend money to reorganize your house? Do you think replacing functional items is a complete waste of money?