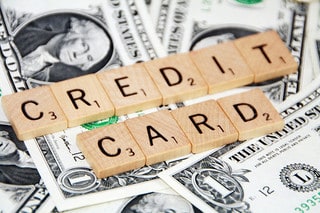 I've been keeping a watchful eye on our credit card these last few months. We switched from Capital One to Chase not so long ago, but I feared I might have forgotten about a few recurring charges that show up at strange intervals on our statements. For some reason we never seem to receive emails or paper statements from Capital One on time, so I set a calendar alert once a month and review our most recent transactions . (It's one of the reasons I dropped them in favor of Chase.) In three of the last five months I've found at least one unexpected charge.
As I was looking things over I decided to take a glance back at our cash back history across all of our credit cards and found that we amassed 237,750 points since 2009. The Chase credit card offers 1% cash back on every dollar you spend and 5% cash back on select categories, which change each quarter.
It's not exactly easy to figure out how many of these points were earned dollar for dollar but it's clear we have spent a ridiculous amount of money over the past few years. I should mention that we pay for just about everything via credit card. House repairs, supplies, some utilities, rental property necessities, you name it, we even paid for part of our car using our credit card. We always pay off the bill in full, but it feels good to earn that extra 1% back on all purchases. Still I am absolutely floored by that final figure.
Do you use a cash back credit card or other reward card? Have you ever looked at how much you've earned as a result of using it?